EPISODE #8, HOW TO MAKE IT AS A PHOTOGRAPHER
Every now and then you meet someone with whom you have an instant connection. When I met Carin Baer, within 30 seconds we were talking about our mutual love of Curb Your Enthusiasm and instantly hit it off. When I found out that she was the on-set photographer or "unit still photographer" for some, if not all, of my favorite shows, I knew I wanted to interview her for the Taispeak podcast.
2 days later, I interviewed Carin at her beautiful farm in Alpharetta, Ga. Her French country home was absolutely beautiful. It's filled with eclectic treasures and incredible memorabilia from a lifetime being a part of documenting television and film masterpieces. With a beautiful wine and cheese spread, we discussed her career in photography. Who knew podcasting could be so fancy.
We talked about how she got her start in Rock & Roll High School with the Ramones, faking it till you make it in entertainment, shooting Seinfeld, and the transition from an analog to a digital world. We make lots of correlations between music and photography, and the highlight the value of learning the "old school" way of working despite the advantages of modern tools.
You could put together a museum show with her work from Madmen alone.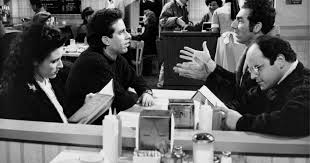 If you enjoy the podcast, let me know. I would not be opposed to recording a Part 2! We didn't even begin to scratch the surface of her work. I'd love to ask her more about Breaking Bad, Mad Men, The Middle, and other of my favorite shows.